Educational Storage Solutions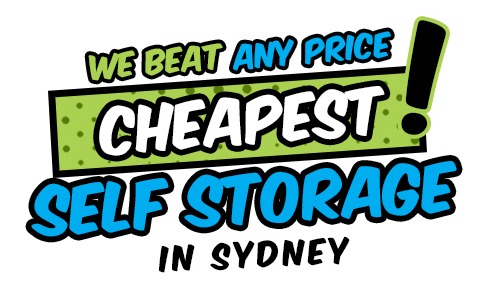 With increased enrolment and limited budgets, along with infrequently used supplies, furniture, and equipment, schools tend to become overcrowded, sometimes unsafe. This is why proper educational storage solutions are a must when you are running this type of business. Neglecting this need could not only make it hard for your organisation to accommodate more students but may also lead to a stressful and dangerous work setting. At Macy's Mobile Self Storage, we offer you convenient and affordable educational storage solutions to keep your school's assets secured and your workplace safe and organised.
REASONS TO HIRE MACY'S MOBILE SELF STORAGE
KEEP RECORDS ORGANISED
 As school years come and go, schools accumulate loads of records, files, and similar items. While they are still valuable for future reference and tracking, a huge pile of paperwork in an educator's office can be too overwhelming. It could also be hard to organise, which might lead to losses. By renting commercial storage, you have a simple solution for keeping your records consistently organised and secured. And, your school offices can remain comfortable and spacious.
Need Educational Storage Solutions? Call

1300 40 90 69
PRESERVE SCHOOL ASSETS
Aside from paperwork, schools need a secure location for physical assets such as books, tables, chairs, seasonal decorations, and instructional materials. Instead of cluttering and crowding in-campus closets and unused classrooms with seldom-used items, you can safely park them at Macy's storage facility. And, as your assets remain in their best condition, you can use the freed-up space to accommodate more students, teachers, and administrators and provide a better environment for everyone.
PROVIDE EASY ACCESS
The Macy's Self-storage facility is accessible 24/7. If you need to retrieve any file or other item, all you have to do is give us at least 1-days' notice. We'll make sure your storage cubes will be ready, and in a convenient area so you can comfortably search for the items you need. What's more, we can also deliver your storage modules to your preferred location. So, you won't have to worry about driving to our facility to access your valuables.
AFFORDABLE AND CONVENIENT
At Macy's, we offer affordable and convenient educational storage solutions. Instead of spending money on building new rooms or closets to keep your items, you can move them to our secure facility. We can also pick them up and drive them to our location, so you can better focus on running your school. Moreover, our storage solutions come in different types and sizes, so you'll only pay for what you need.
SAFE AND SECURED FACILITY
The best storage facilities have 24-hour security surveillance and secure doors for every unit. At Macy's, we don't just keep your valuables safe from thieves or intruders; our advanced security systems can also detect other threats such as fire and animal infestation. So, you'll have complete peace of mind that your assets are looked after in the best way possible. Moreover, we keep our facility clean and dry, so you can expect your items to stay in their best condition until you decide to retrieve them.
If you believe that your school would benefit from commercial storage units, get in touch with Macy's Mobile Self-Storage. We can help you evaluate your needs and find the most affordable options that provide maximum satisfaction. To learn more about the features and units we can offer, give us a call today on 1300 40 90 69.