Event Storage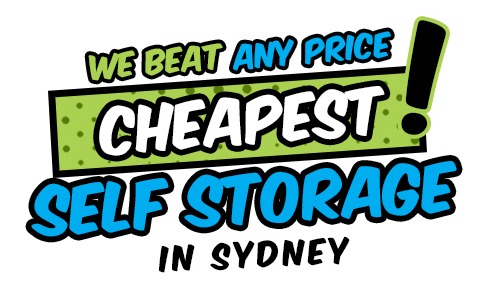 Staying organised is one of the most critical skills required for managing events. If you are in the event planning business, you have to be able to keep track of your invoices, contracts, decorations, equipment, and supplies. And while you may be able to stack your paperwork and smaller supplies at the office, you're most likely to need bigger storage space for your seasonal decorations, tables, seats, sound equipment, promotional items, and other supplies. If you organise a lot of events throughout the year, getting a self-storage unit is the best option. It's simple, affordable, and convenient, and it gives you complete peace of mind knowing your belongings are safe.
Macy's Self Storage offers cost-effective event storage solutions! Our event storage modules can accommodate everything from an archway to a separate space for paperwork and documents. Investing in commercial storage will help you prevent clutter, avoid costly damage to your equipment, and keep track of your documents, inventory, and promotional materials.
BENEFITS OF USING COMMERCIAL STORAGE FOR EVENTS
SAVE COSTS OFFICE OR HOME STAYS CLUTTER-FREE
Self-storage benefits event planners in the most obvious way: it helps them keep their homes or offices organised. It's not simply about keeping track of things. Maintaining a manageable amount of papers and supplies at home or in your office will make it easier to find what you are looking for and quicker to accomplish what you set out to do. And, if you don't have a typical office space or storefront, commercial storage can help you maintain a work/life balance.
Need Storage Solutions for Event Management? Call

1300 40 90 69
HELP AVOID COSTLY DAMAGES
Event supplies, particularly sound and light equipment and decorations are costly investments that should always be protected. If you don't have a proper event storage room, you run the risk of causing damage to your valuable items. Event storage containers like the ones we have at Macy's can guarantee that your investments will stay in their optimal condition and free from any harm.
KEEP ITEMS ARE ALWAYS READY FOR USE
Keeping your equipment and inventory in self-storage ensures that everything is in top shape and ready for the next event. And, if you have a great commercial storage company, they will also deliver your stuff wherever you need them. At Macy's, we can help you save time and effort because we will bring your storage modules wherever you need them.
HIGHLY SECURED FACILITY
Commercial storage facilities are known to provide safety and security to all the items stored in them. Macy's Self Storage facilities are monitored around the clock and feature 24-hour security. Our storage spaces are clean, dry, and damp-free, ensuring that your safety is not compromised. We also have alarms that will alert our staff in case of a burglary, fire, or other threats.
PREVENT FOOD SPOILAGES
If you serve food during events, then you know how difficult it is to keep your stocks fresh. Luckily, at Macy's, you have a food storage area that can offer a refrigerated storage solution to keep your stocks secure. Our refrigerated storage rooms are perfect for stocking food that will be used for future events. And, we can help adjust the room's temperature according to your needs.
Because of the high demand for events companies nowadays, you might want to think about long-term commercial storage. It's safer than storing items in the garage or a cramped office and keeps your items at their best value. At Macy's Mobile Self-Storage, we can provide quality and security, along with employees that are well-trained and always happy to help. We can assist you in finding the best storage unit for your needs and provide expert storage advice based on actual experience. To learn more, feel free to reach us at 1300 40 90 69 and we'll be right at your service!