Macy's Mobile Self Storage delivers self-storage solutions that fit in with YOUR busy life and budget.
Is it really that simple? It is! Because we have made it all about YOU. Macy's Mobile Self Storage's entire process is governed by you and your timeframes. Use our quick and easy quoting system to book your delivery time.
We then fit in to your schedule and handle the pick-up and drop off your Macy's storage module. No need to wrestle traffic with a hire car or borrow a vehicle that can tow. Even better… we can provide you with all the packing materials you need in our online packing supplies shop, at affordable prices.
Read More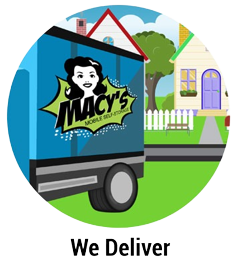 STORAGE DELIVERED
Our mobile storage units can be delivered to your home or office, so you can save time, money, and energy. No lifting, no hauling.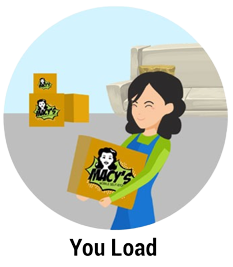 YOU LOAD
When you're ready to pack, place your heavy and solid items on the bottom of each Macy's storage Module and lighter items that may crush on the top. Make sure to keep everything square and firmly loaded.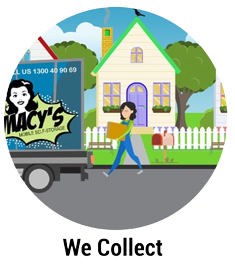 SAFELY COLLECTED
We will collect your module from your home or office and return it to our secure facility. Your goods will be stored with all the other modules we have.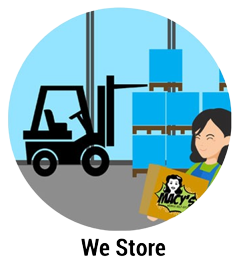 STORED SECURELY
After collecting your modules, we store them in our secure warehouse. We have a modern, clean facility that has state-of-the-art security features and is monitored 24/7 with CCTV surveillance.
Portable Storage Units at Macy's Mobile Self Storage
Mobile Self Storage
Convenient
Macy's Storage Module is much more convenient and so much less hassle. Our mobile self-storage can come to you, so you don't have to go anywhere.
Time-efficient
No more running back and forth! You don't have to waste time driving around looking for a self-storage unit that fits your needs, because we come right to you.
Cost-effective
With Macy's Storage Module's, you know that you are getting the best storage rates, as you are only paying for the space you use.
Traditional Self Storage
Expensive
Unlike mobile self-storage, with traditional self-storage you need to hire a driver with truck, trailer, or ute and pay other costs such as climate control and furniture removalists
Time consuming
Traditional self-storage requires you to make an appointment, drive there, unload your stuff, and then drive home again. All these things take time out of your day.
Risky
Moving items into and out multiple times might get your items damaged.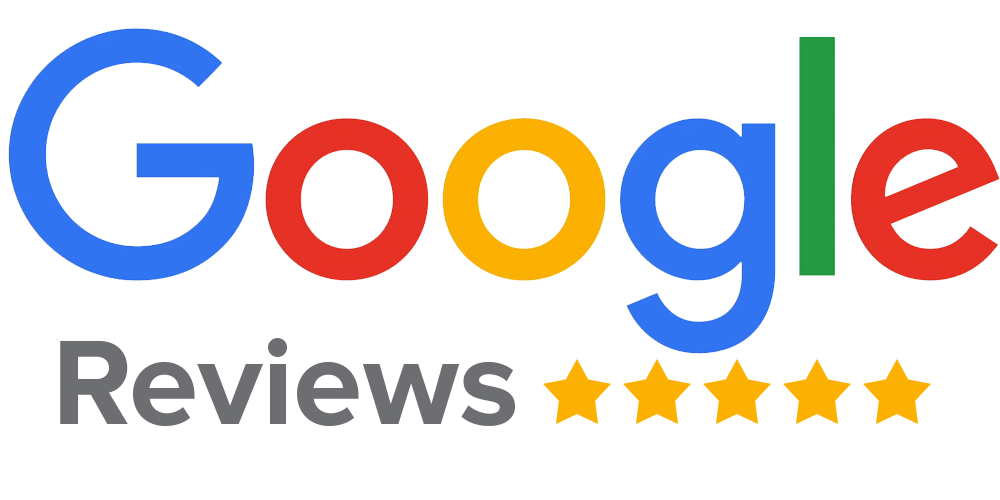 Used 2 storage units during my house move that took longer than expected. The experience was fantastic. The storage containers were packed at my old house and came delievered after we completed renovation on the new house. All in top conditions. thank you very much.
I used Macy's to hold all my furniture and belongings in between two leases which didn't line up. It was super easy, and 2 storage containers fit everything from our 2 bed apartment with space leftover. When they returned nothing was broken which even I was surprised about. I thought wine glasses etc would be gone.
I looked around and no one beat the original price Macy's quoted either, which was surprising!
Macy's provides an excellent self storage service at a most competitive price. I phoned about 4 other companies and by far this company was the cheapest. They charge a higher monthly charge but when you add the cost of delivery that other companies charge then Macy's is cheapest.
The delivery driver was incredibly polite and friendly. The box looked small but held a huge amount of boxes and belongings. The blankets that were included were also very handy.
Thank you Macy's for the excellent service.
Macy's offer great storage solutions with value for money. Kirra providing an exceptional customer service with prompt response to all queries/issues. What to say about operational Team Asap and Josh. Can't thank enough Asap to drop 2nd storage at 11 pm in night following the long weekend. Certainly rare to find such a great team.
Thanks Macy's & the team…
I have used Macy's multiple times for both business and personal moves & storage and they have always gone above and beyond. I now do all my moving and storage with them.
We tried twice to get an email address to send a request both times it was given incorrectly – get your act together

Macy's Mobile Self Storage Solution
What is Macy's Mobile Self Storage?
Macy's Mobile Self Storage is designed to exceed your expectations. Macy's mobile modules are designed to keep your belongings safe and protected.
How is Macy's Storage Unique?
Portable Storage
Our modules are 2.4 meters deep, 1.5 meters wide, and 2.2 meters high, and can conveniently fit into an average-sized car space. Each can hold 1.5 rooms of furniture, 120 office file boxes, and up to 1 tonne of weight! Your module is wheeled right to your doorstep, so you don't have to leave your house!
Solid Storage
Each module is made from a quality wood composite structure. Our specially designed material will protect your belongings from mould and mildew.
Weatherproof Storage
Each module is raised off the ground and wrapped with a heavy-duty weatherproof cover to keep your belongings nice and dry.
Secure Storage
You'll have the choice of using your own lock or one that is provided by us. Either way, only you will have access to your belongings.
Organised Storage
Our modular system means that you can use multiple modules and categorise your belongings for greater flexibility and convenience, making loading and unloading a lot simpler!
We're not removalists. We only provide a self-storage service to our valid customers.
We are members of the Australian Furniture Removalists Association. To provide you with the most competitive local removalist cost to assist you with moving your items into or out of your Macy's Self Storage Mobile Module, contact us and we will put you in touch with your most local member of Australian Furniture Removalists Association.
We will also include free blankets when you pack the modules, with heaps of great packing tips to help you out in our blog (just look under packing tips!). View our services here.
Proudly Serving Lugarno and Surrounding Suburbs
Lugarno, a suburb of local government area Georges River Council, is 23 kilometres south-west of the Sydney central business district, in the state of New South Wales, Australia, and is a part of the Greater Western Sydney region.

We are proudly serving Lugarno and the following surrounding suburbs:
Storage Units Peakhurst Heights

Storage Units Oatley

Storage Units Illawong