Child Care Storage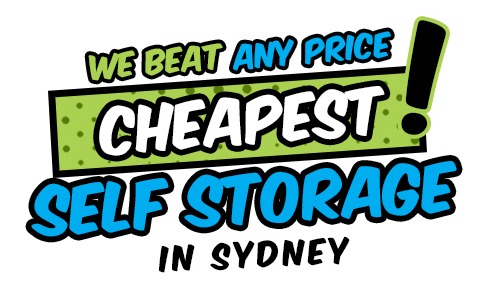 When raising a family, you tend to collect a lot of child care stuff. The investment ranges from clothing to toys to furnishings. Indeed, you may discover that your home is mostly loaded with your child's belongings more than your own. It's easy to let things accumulate as you provide your child with his needs as he grows. However, you one day become overwhelmed by the number of toys and kids' stuff you've accumulated and the clutter they have caused. When this time comes, you may want to consider renting child care storage for the mentioned items.  
Commercial storage facilities provide a solution for increasing space in your home while safely storing away child care items for future use. After all, outgrown items can still be re-used when a new baby arrives. Instead of throwing out or giving away expensive childcare items, you can store them in your storage module, where they can be preserved until they are needed once again. At Macy's Mobile Self-storage, we understand how important it is to organise your home, especially with a child around. We can offer you sufficient space, depending on your requirements, so you can keep your home clutter-free while saving valuable things that are not permanently used.
WHY CHOOSE MACY'S SELF-STORAGE FOR CHILD CARE STORAGE?
1. CLEAN AND CLIMATE-CONTROLLED ENVIRONMENT
A clean environment is essential in preserving childcare items. At Macy's, we keep our facility tidy and free from pests, rodents, and insects. So, you wouldn't have to worry about your child's toys and books getting damaged or contaminated. Moreover, with our climate-controlled facility, you won't have to worry about your assets getting stuffy or moist. The right temperature or humidity will be provided for your children's toys, gadgets, and other items of fragile material. You can even use the storage space for food, vitamins, and medications because our climate-controlled rooms can adjust to your demands. 
Need Storage Solutions for Child Care Items? Call

1300 40 90 69
2. SECURED FACILITY 
With a child around, accidents often happen that could lead to the destruction of toys and children's furniture. They could also easily get lost, misplaced, or stolen because of a lack of monitoring and security. At Macy's storage facility, these difficulties do not exist. Security is our major concern and we have cameras running 24/7, as well as guards to keep everything safe. No one else will be given access to your storage module except you, so you don't have to worry about theft. 
3. EASY ACCESS
You can freely access your things in our easy-to-locate facility, just give us a day's notice to prepare enough space for you to do your business. We can even deliver them to you at your request, at your preferred time and location. So, you can stay where your child needs you and avoid the inconvenience of driving to a storage facility.
4. COST-EFFECTIVE
Macy's storage facilities hold the best services at the cheapest price, with no hidden fees! You don't need to spend a lot of money on child care storage. Our storage units come in different sizes, so you only pay for the actual space you need. Moreover, we can provide you with packing materials and other free services such as pick-up and delivery. So, the costs of keeping your items get even lower.
If you are interested in our child care storage services, feel free to call Macy's at 1300 40 90 69 today. We can give a free quote and offer a range of options that could match the storage requirements of any home or office.