Construction Storage – Construction Material Storage – Tool Storage – Tool Storage Box
A standard construction project typically requires a variety of tools and supplies. To ensure the safety of the job site, these goods must be organized and stored properly. Commercial construction storage is a realistic solution for keeping all necessary stuff dry, clean, and shielded from harmful elements. This enclosure will significantly reduce the risk of damage to them. They provide adequate space for objects to be stored so that they can be discovered quickly and easily, and allow construction to proceed without interruption.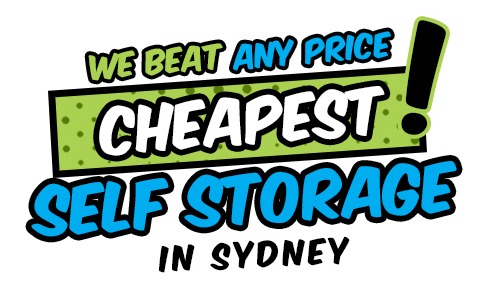 At Macy's Mobile Self Storage, we provide an appropriate space for your hand tools. You can safely store all your construction hand tools such as screwdrivers, brushes, trowels, wrenches, knives, crimpers, clamps, etc. You can also keep larger items such as power tools like mixers, saws, cutters, drills, grinders, guns, and breakers. Moreover, our storage facility can accommodate your construction materials including steel, cement, brick, metals, tiles and etc.
BENEFITS OF USING COMMERCIAL STORAGE IN CONSTRUCTION
CONVENIENCE
If you're renting out your own warehouse for construction storage, you'll need to select one that's not only big enough for all of your purposes, but also easily accessible. This can be both costly and time-consuming. All of these difficulties are taken care of for you when you use commercial storage facilities. The storage construction facility will be easily accessible from most major roads and highways, and it will be large enough to accommodate all of your storage needs. If you need the materials, we can also deliver them right to your job site.
SECURITY
Commercial storage facilities have more advanced security systems which make them ideal for construction tool storage. In these secure locations, contractors may keep their valuable items safe. Only approved users have access to all commodities in a certain area.
Need Construction Storage Solutions? Call

1300 40 90 69
Unlike home storage, commercial storage facilities generally contain security measures like CCTV cameras, walled perimeters, and 24-hour on-site staff members. So, you can rest easy knowing your construction tools and materials are safe. If you keep assets on the construction site, they may be vulnerable to disasters that could ruin them or thieves that could steal them away.
PROTECTION FROM HARMFUL ELEMENTS
Dealing with the weather is one of the most difficult problems in building, especially during the winter months. This is another reason why having construction site tool storage is very important. Getting construction supplies and equipment out of the rain, snow, and ice takes time, effort, and people. During the winter months, construction tool storage will keep all materials and equipment dry, clean, and undamaged.
Moisture and mould can degrade or modify the performance of certain materials in humid or wet situations. While a construction tool storage box can protect your smaller items, large quantities of construction tools and equipment will require a bigger space that can offer better protection.
AVOID LOSSES
Having good construction material storage keeps all building supplies in one secure location, reducing the chances of them being misplaced. Storage areas should be designated at the start of the project to avoid becoming overcrowded and disorganized. This allows goods to be easily handled and unloaded. You can put a set of tools for a specific project in one construction storage box, so you can easily take them out or have them delivered when needed.
ENSURE SAFETY ON THE JOBSITE
A construction site is already a high-risk environment. The capacity to safely handle construction tools and materials is critical to the smooth operation of a job site. Hazardous and combustible materials, in particular, must be handled with caution and precision. Otherwise, these items could cause injury to site workers, visitors, and their surroundings. By using a commercial construction material storage site, you can ensure the safety of your entire job site.
LET MACY'S MOBILE SELF-STORAGE HELP YOUR CONSTRUCTION BUSINESS
For the reasons stated above, and many others, it is a wise idea to enlist our services at Macy's Mobile Self-Storage. With all the advantages we can offer, you can streamline your operations, reduce expenses and ensure your business' success. If you want to know more about our services, give us a call at 1300 40 90 69.