Corporate Storage Solutions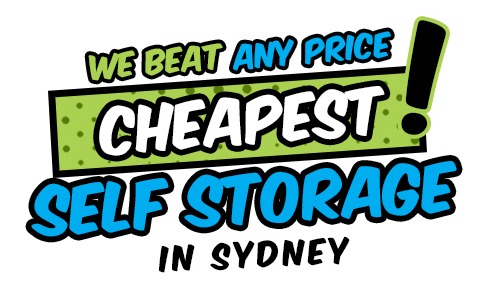 Running a corporation is all about making the correct investments to provide your firm with the resources it requires to flourish. A commercial storage unit could be such an investment. Commercial storage solutions provide multiple advantages, from improved security to increased organization, which ultimately contribute to the efficiency and profitability of your business. 
Macy's corporate storage solutions can satisfy your short and long-term storage needs in our clean, secure, climate-controlled storage facility. Consider the following benefits if you've been considering commercial storage for your inventory, records, equipment, and other items:
ORGANISATION
Storing inventory in an already crowded "backroom" or leaving old papers to pile up on your desk not only makes your office space tough to navigate but also makes your employees' tasks difficult. Our corporate storage solutions help keep your workplace clean and cutter-free. So, you and your employees can work faster and more efficiently.  
CONVENIENCE
Macy's provides storage solutions that fit your schedule, allowing you to retrieve what you require effortlessly. You can pick up your products on your own, or we can bring them to your door. We can even bring you the packing materials and storage modules and pick them up when they're ready. Then, we'll take them to our storage facility and keep them secured until you want to retrieve them.
Need Corporate Storage Solutions for Your Business Assets? Call

1300 40 90 69
SECURITY
Because your merchandise and bespoke equipment are valuable, they may be a target for criminals. You put your belongings at risk if you leave them out or in an unsecured location. At Macy's, our commercial storage solutions are constantly monitored, by security cameras, alarm systems, and roving guards. They will always be safe against criminals and natural disasters so you wouldn't have to worry about their protection. 
ECONOMY
Renting our storage modules and space is more cost-effective than acquiring a larger office to accommodate all of your belongings. You can choose the exact size and type of storage solution your business requires, and at the exact length of time needed. 
FLEXIBILITY
You may require more space right now, but what about in a few months? Our adaptable commercial storage solutions can be tailored to your specific demands at any moment. You can upsize or downsize your storage space according to your seasonal needs and the current status of your business.
WHAT CAN YOU STORE IN OUR STORAGE FACILITY?
PAPER DOCUMENTS
Although the world is increasingly digital, paper is not going away anytime soon. Every corporation has important documents, such as 6-year financial records, which take up valuable office space. All you need to declutter your office is neat, dry, and secure storage that you can rapidly access whenever you need it.
OFFICE FURNITURE AND EQUIPMENT
You should not waste office space by storing goods that are rarely used. Your office space should only contain items that are constantly used. Unwanted furniture, workstations, and machines can be left in a storage facility, where they can be kept in good condition.
INVENTORY AND RETAIL
Whatever you sell, you may keep it in your storage unit. This includes clothing, books, toys, and machinery that are ready to be packed and shipped. This can help you monitor your inventory and help you with preparing and shipping your orders.
SEASONAL ITEMS
Seasonal products and office decorations can also be stored in a commercial storage unit, until such time they are ready to be sold or used. For example, if your company sells items that are only fit for the Christmas season, you may want to keep them in storage for the rest of the year.
Remove the stress and problems associated with storing your valuable possessions in a limited space. Macy's simple safe mobile self-storage Sydney can provide tailored corporate solutions to keep your business running efficiently, and without any delays. If you are interested in our services for corporate storage solutions, you can reach us at 1300 40 90 69, and we'll answer all your queries and provide you with an instant quote.