Facility Management Storage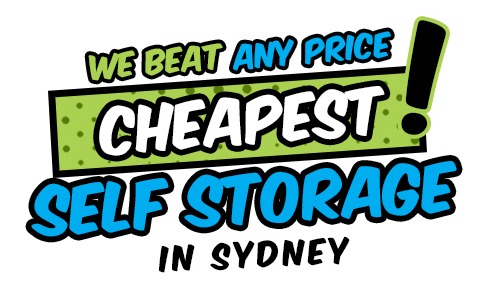 Facility management is one of the most important tasks every growing company must never neglect. While finding space for your accumulating needs can be challenging, it is a positive problem to have because it indicates that your company is expanding. However, like all company problems, lack of space requires a solution. This is where commercial Facility Management Storage comes in. It provides the flexibility of month-to-month leasing at a significantly lower cost per square foot than any typical office or commercial space.
If your company is in a situation that requires more room for your stocks, documents, and equipment, Macy's Mobile Self-storage is here for you. We offer a reputable, inexpensive, and secure storage facility that allows you to maximise space in your establishment and keep your business operating as smoothly as possible.
TOP REASONS TO HAVE COMMERCIAL STORAGE FOR FACILITIES MANAGEMENT
SAVE COSTS
Using a commercial storage facility can help your company save money. It is a lot less expensive than having to expand your current headquarters or being forced to relocate entirely. You can also use it temporarily, paying only for the days you need it, while you reorganize or renovate your workplace, or move to a bigger location.
Need Storage Solutions for Facility Management? Call

1300 40 90 69
BOOST SECURITY
Your inventory and business supplies are costly investments. They're so valuable, in fact, that they may be an enticing target for crooks. You may be putting your goods at risk if you keep them in an office with poor security. A self-storage facility like Macy's puts the security of your belongings as its primary priority. We have top-of-the-line security systems, fire alarms, and 24/4 CCTV surveillance, together with constant security guard protection. Moreover, no one else will be able to recover your items except you or someone you have given access to.
KEEP YOUR WORKPLACE ORGANISED AND PRODUCTIVE
Commercial or business storage facilities allow you to focus on gradually condensing and reorganizing your belongings, and moving less essential items to storage. So, you get to free up much-needed space on-site and keep your daily operations streamlined. By having only the essentials nearby, it will be easier and faster for you to find items you need daily. Beyond that, clients will be impressed by a clutter-free, well-organized office, which will also reduce stress for your management team and boost overall productivity.
CONVENIENCE AND ACCESSIBILITY
A good commercial storage company like Macy's Mobile Self-Storage will also offer convenience and accessibility. We can deliver our storage modules to your facility and collect them when you are done filling them up. We will bring them to our secure site for you, so you won't have to leave your workplace. And, when you want them back, we can also deliver them to you, or provide access to our facility. Just give us 24-hour notice to get it ready and provide you with enough space to recover what you need.
If you're interested in all these benefits of commercial storage for facilities management, get in touch with Macy's Mobile Self-storage today. We have helped a lot of businesses with similar space requirements, at the best rates in Sydney. You can call us at 1300 40 90 69 or get an estimate right at our website.