Government Storage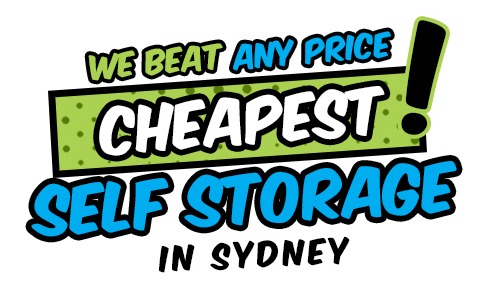 The safe and secure keeping of official records is one of the primary responsibilities of any government agency, whether federal, state, city, or county. The government's records should always be stored appropriately because those files contain confidential information. If not properly stored, a breach of these things will undoubtedly represent a risk and liabilities. However, this task is strenuous and difficult to maintain, especially with multiple records added to their files daily. Luckily, commercial storage provides a viable solution to this dilemma. Long-term record storage can help government offices protect and preserve vital documents and assets while allowing them to be easily accessed.
At Macy's Mobile Self-storage, we cater to government organisations that are looking to expand their storage space without the burden of relocating or building new storage systems. Our goal is to provide an affordable solution for keeping all your assets, especially irreplaceable records, protected from any other form of damage or loss. With Macy's, you can stay on top of your usual tasks without worrying about your storage area bursting at the seams. 
ADVANTAGES OF COMMERCIAL STORAGE FOR GOVERNMENT AGENCIES
RECORDS MANAGEMENT
Commercial storage is the best storage for records and other valuables because it provides systematic and efficient control. Because you have the appropriate storage space, it will be easier to keep your assets organised in ways that will make your work much easier. Your offices can focus on keeping only documents that you are most likely to use at present.
Need Storage Solutions for Government Assets? Call

1300 40 90 69
CONVENIENCE
 A great commercial storage company like Macy's will also offer pickup and delivery services. So, you won't have to worry about handling the transportation and storage of your belongings. We will collect any belongings you need to move and safely transport them to our secured storage facility. We will store them for as long as you need, and return them to you at your desired location when you are ready.
FLEXIBILITY
Unlike your offices, a commercial storage facility is flexible. At Macy's, our storage solutions allow you to keep your belongings safe, whether you need inventory or equipment storage or just some extra square footage for extra office documents. We also offer short- or long-term storage with no commitments or minimums for added convenience.
COST SAVINGS AND INCREASED EFFICIENCY
 Getting additional storage results to cost savings and efficient records management. It allows you to save money by only spending on the actual space you need, in your required amount of time. You can also easily get to the files and assets you need, which saves your office a lot of time. Additionally, freeing up government storage facilities and other areas in your offices means you can use them for more productive activities. 
SAFETY AND SECURITY
A commercial storage facility is built to protect and preserve their clients' valuables. Macy's secured storage facility employs 24/7 CCTV surveillance, fire alarms, and an advanced security system. We also have security personnel that routinely checks all areas for suspicious activity. Our climate-controlled and clean storage also guarantees that your assets, especially sensitive documents, will be preserved from natural degradation and disasters. 
Macy's Mobile Self-storage is the best option for government storage. We are dedicated to providing the greatest quality storage and management solution. You can trust that we will work hard to meet all your demands. If you are interested in our services, call us on 1300 40 90 69.