Hospitality Storage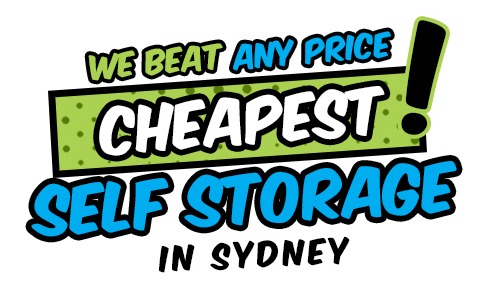 Hotels operate with the goal of increasing guest traffic and revenue. This is why all the focus is usually geared up front. They prioritise an attractive and welcoming lobby and highly comfortable rooms, dining areas, and other amenities. What often gets less attention is the storage space, which can turn into a big problem when the hotel starts growing and expanding.
While hospitality storage doesn't create direct revenue, it doesn't mean that it has less value. How you manage your hotel storage has as much impact as the luxurious items in the rooms and lobby. By finding the right hotel storage solution, you'll be able to provide better customer service, create more working space for your staff, and hasten processes within your operations.
HOW COMMERCIAL STORAGE CAN HELP IN HOSPITALITY
 Hospitality is defined as the friendly and generous reception of guests and visitors. As such, it requires prompt service and providing a wonderful experience. However, if your hotel storage system is a mess, it will be hard to keep your guests satisfied. By using an off-site hotel storage service, such as Macy's Mobile Self-storage, you can keep your operations precise and avoid generating guest complaints. Here are the advantages of commercial storage in hospitality.
Need Storage Solutions for Hospitality Management? Call

1300 40 90 69
CONVENIENCE 
 Macy's offers storage solutions that work with your schedule so you can easily retrieve what you need. You can retrieve your items on your own, or we will deliver them straight to the hotel. Just give us at least 24 hours' notice if you'd like to take your inventory from our secured facility. We'll make sure everything is ready when you come and help you avoid delays.
SECURE
 Your inventory and custom hotel equipment is so valuable that they may present a target for thieves. If you leave your belongings out in the open, or in an unsecured area at your hotel, you are putting them at risk. At Macy's Mobile Self Storage, your items will be constantly monitored at all times to give you peace of mind about the safety of your items.
AFFORDABLE
When you have a growing business but are still not ready to expand your infrastructure, it's a good idea to opt for off-site storage to store your increasing inventory. They are certainly more affordable than renting more commercial space or building new storage systems.
FLEXIBLE
 Commercial storage solutions may either be used temporarily or permanently and come in various types and sizes. So, you only have to pay for the actual space and duration you need. This is especially helpful in hospitality, where the occupancy trends change all the time. At Macy's, you can enjoy our flexible commercial storage solutions that can be customized at any time to meet your business needs.
KEEPS YOUR WORK AREA ORGANISED
 Storing inventory in a limited back-of-the-house space makes your workspace challenging to navigate, making it difficult for employees to properly perform their jobs. By sending supplies that are not being used immediately to a nearby commercial storage facility, you can create a cleaner and more organised work environment while still being able to quickly restock your supplies onsite when necessary. And, because you can free up more space, such as your in-house hotel pool towel storage and hotel luggage storage, your employees can provide prompt service and keep guests constantly satisfied.
Does your hotel require more space to accommodate your growing inventory? Would you like to continually provide your guests with exceptional service? Then Macy's Mobile Self-Storage can be a great solution for you. To know more about how we can improve your business, give us a call today on 1300 40 90 69.