Real Estate Storage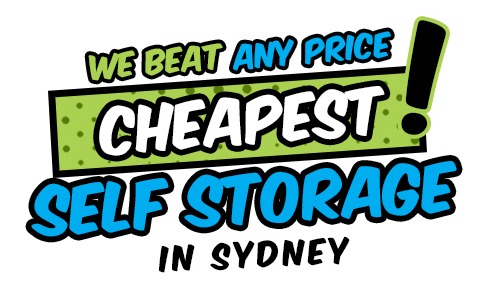 Realtors spend most of their time on the road rather than in an office. They show homes to prospective buyers or meet with homeowners that are looking to put their homes on the market. They put up bandit signs, schedule open houses, and prepare the documents needed to make the sale. Beyond that, realtors and real estate agents stage houses and make them clutter-free, clean, and attractive. Oftentimes, real estate agents will even put certain home decors and a few pretty pieces of furniture to attract more buyers into the home they are showing. Because of this, real estate storage units can be a great asset for realtors and real estate agents. It allows them to keep and organize all their assets, without taking up space in their own homes or offices. 
BENEFITS OF COMMERCIAL STORAGE IN THE REAL ESTATE INDUSTRY
Efficient Furniture and Signage Staging
Storage is an immediate challenge for staging, selling, or maintaining real estate. Extra couches, end tables, wall decors and other bulky items that make a home look inviting are difficult to store. Mowers, vacuum cleaners, and other cleaning materials aren't any better. Realtors also frequently create a large number of signs for their listings. These can all stay in the home you are showing. But once the sale is completed, you'll need a sufficient tenant storage facility to safely keep them all. 
Need Storage Solutions for Real Estate Management? Call

1300 40 90 69
Marketing Supplies Inventory
While a lot of marketing happens digitally these days, realtors often still use fliers, posters, and letters to reach out to prospects. A storage facility offers a place to organize marketing supplies and keep heaps of them until they need to be used.
Securing Legal Documents
 Endless stacks of legal documents, contracts, disclaimers, and agreements are a frequent sight in most real estate offices. It can quickly overcrowd your office and eat up valuable space that could be used for more productive uses. While retaining legal documents is critical for your real estate business, you'll most likely need extra real estate document storage outside your office to avoid clutter and maintain order. Aside from securing paperwork, you can also use the facility for real estate key storage to avoid losing keys to properties you are showing.
WHY CHOOSE MACY'S SELF-STORAGE SERVICES
Flexible And Convenient
Macy's is all about flexibility and convenience. From requesting quotes to finding the right packing materials and taking your items to our facility, we have made it totally easy for you. You can check out your options and book our services through our website in a few quick steps. We can also pick up and deliver your storage modules, anywhere and anytime you want them. 
Safe And Secure
Our advanced security systems are monitored by CCTV and manned by mobile security guards 24 hours a day, seven days a week. So, you can be sure that no unauthorized person will be able to access your valuables. Aside from that, we have fire alarms and temperature control systems in place to keep your property from being damaged.
Clean And Affordable
We keep our facility clean and pest-free. We also offer affordable prices, with many options for you to fit your budget. You can choose the size of your storage module so you won't have to pay for extra space you won't need.
Remove the stress and problems related to storing the valuable assets of your real estate business. Hire the storage experts at Macy's Mobile Self-Storage!
Our goal is to provide you with the best storage solutions that will make your job and life easier, at a reasonable cost. Know more about our services and get a free quote through our website or by calling us at 1300 40 90 69.