Small Business Storage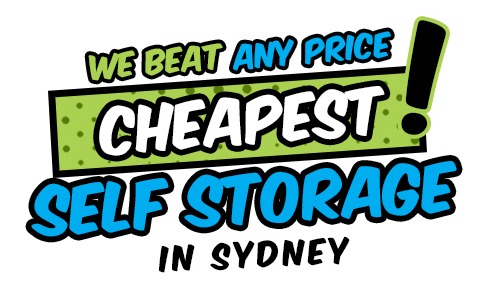 Many small businesses lack the space they need to keep valuable items such as supplies, inventory, and equipment. While a commercial lease may seem like a good idea, it may be too expensive, especially if you are just starting out. If you're dealing with this situation, a commercial storage unit might be the perfect solution for your small business storage.
Macy's Mobile Self-storage understands that small business owners need to keep their focus on attracting customers, creating new business strategies, balancing cash flow, and growing the business. Our Commercial Storage can allow you to keep your investments and important paperwork safe, at an affordable price, while you stay on the road to your company's goals. Our state-of-the-art, climate-controlled facility can ensure that your inventory, legal documents, and equipment remain safe, whether permanently, while you're relocating or remodelling, or during emergencies.
ADVANTAGES OF COMMERCIAL STORAGE FOR SMALL BUSINESSES
Small businesses can benefit greatly from renting commercial storage units. The following are some significant advantages that make them the best option.
HELP REDUCE CLUTTER
Renting a commercial storage unit is an excellent way to reduce clutter while keeping unused but essential business items safe. It's a great place to keep seasonal items, rarely used files, bulky equipment, or extra stocks. So, your home, car, or office remains organised and clutter-free.
Need Storage Solutions for Your Small Business? Call

1300 40 90 69
PROVIDE SAFETY AND SECURITY
Entrepreneurs who do not have their own office or commercial space usually work from home. This means that valuables can be stored anywhere in the house, such as in the basement or a supply closet. This exposes these valuables to potential damage and burglary attempts. With commercial storage, your valuables will be under advanced security systems, including 24/7 surveillance cameras, fire alarms, and security guards. Moreover, commercial storage facilities are built with fire and disaster safety, so you can expect sturdy construction and insurance.
CONVENIENT AND EASILY ACCESSIBLE
Commercial storage units are typically designed to be user-friendly. They are open 24 hours a day, seven days a week, and all you need is proper authorisation to retrieve or add items. Some storage companies, such as Macy's, go the extra length in providing convenience. At Macy's, we offer mobile self-storage, which means we can pick up and deliver your items according to your needs and specified location.
LESS EXPENSIVE
Renting your own commercial space is almost always more expensive than getting a commercial storage unit. By some estimates, self-storage rates offer more than 50% savings over commercial leases. Moreover, there are no long-term leases to sign so you can pull out your items quickly when necessary. Furthermore, you've got the flexibility to downsize or upsize your unit, depending on the income trend of your small business.
Does your business need room to grow, but aren't ready to lock into an expensive commercial lease? Macy's Mobile Self Storage is perfect for you! We offer all the above benefits while being the most affordable storage company in your area. We work with other small business owners and have the best storage solutions that will surely fit your needs and budget. If you are interested in our services, you can reach us at 1300 40 90 69, and we'll store your valuables!